Love Spells
Love Spells are by far the most sought after Spell.
Free love spells that work overnight and Free love spells for a specific person are often asked for.
Other forms of this Spell are Psychic Love Spells, Charmed Spells, Love Spells with chants and Spells for Relationships.
Additionally a Voodoo Priest or a Voodoo Priestess as usually seen in many Voodoo movies
can perform Voodoo love spells as well. No - Do not ask me how to make a Voodoo doll.
Also there are Potions for Love that can be prepared with special ingredients
and also the Candle Magic that can be used with Spell Candles.
Many of the above can be found at a Witch Store near me.
A Spell for All
As listed in the many books about Spells and Hexes there are many types of Spells cast such as:
Love Spells - to regain lost loves
Banishing Spells & Protection Spells - to help banish toxic people, evil spirits or unwanted energies from your life.
Healing Spells - for those afflicted with Illness
Even a Weight Loss spell can be cast
Real Spell Casters
There are many many people who claim that they are Real Spell Casters.
There are even many many more proclaiming to be Free Spell Casters.
Check their credentials and also beware of their hidden costs.
For more information about the use of Spells, please click here...
https://www.valeriemorrison.com
Valerie Morrison - Psychic Medium / Philadelphia, PA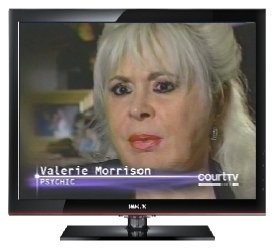 Valerie has appeared on many National Television Shows including Court TV's "Psychic Detectives"

Note
A Warning about Necromancy Spells
A Necromancy Spell or Summoning Spells are Spells used to communicate with the dead.
As a Psychic who warns of the reckless use of Ouija Boards, Seances and Automatic Writing to conjure up the dead,
beware that you can bring to your world those from the demonic realm whose door to your world
you may never be able to close.
When doing Paranormal Investigations
I have heard of many Ouija Board stories of people who suddenly, after years of living at their homes free of ghosts,
started experiencing a haunting at their home. I have found in many many cases that someone in the household
was experimenting with a cardboard or wooden Ouija Board or the Ouija Board online.
--- Please do not experiment with Ouija Boards, Seances and Automatic Writing ---